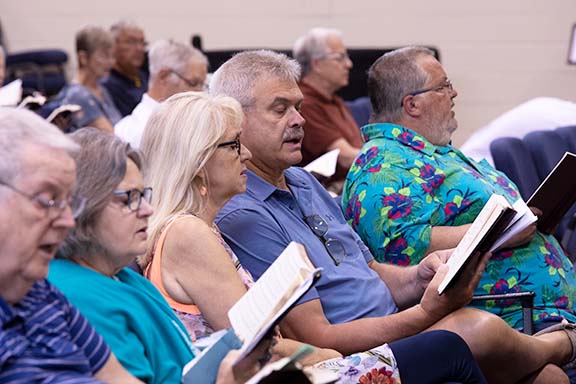 We Gather to Receive
God has promised to give generously of His mercy and His Holy Spirit through His Word and Sacraments. We gather as a community to receive God's gifts because apart from His gifts we have nothing of value. Read more...
We Gather to Encourage
Our God is good and gracious, we give thanks and offer songs of praise in celebration of His love for us. Our participation in the worship life of the congregation is a public witness of our confidence in God. Our gatherings enable us to demonstrate our love and support for one another. Read more...
We Gather to Care
We are a community of faith which not only gathers in worship, but also, gathers in community service. As we work together and share our resources, we are better able to love our community and assist people who are in need. Read more...